WPCI makes it easy to travel in over 200 countries.
Just take your phone with you and turn it on – it'll automatically connect to one of our partner networks.
With our pay-per-use rates, you'll only pay for what you use, and the charges will appear on your Bell bill.
If you plan to use your phone frequently, you can save with our travel add-ons for voice, data and text messaging.
If you're travelling with an HSPA+ or LTE phone, use the tool below to confirm roaming coverage, rates and add-ons for your destination. Please note that LTE phones will roam on 4G, 3G or 2G networks depending on our partners' coverage.
LEAVING CANADA? IMPORTANT THINGS TO KNOW
BEFORE YOU TRAVEL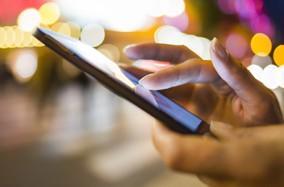 Using the tool above, verify that roaming is available at your destination and check the corresponding rates. Also, check which network offers data coverage. Contact your WPCI Corporate Client Support Team to ensure roaming and international calling are activated on your account. Or you can email us at info@wpci.com. Don't forget to bring your charger and electrical adapter. Turn on your phone's screen lock to prevent accidental or unauthorized use. While it's locked, you can still call emergency services (such as 9-1-1) if needed. For screen locking instructions, refer to the user guide or tutorial in our device support section.
PLEASE NOTE: To contact Bell directly while traveling, you can call Bell free of charge from your mobile phone. We're available 24/7.
From the United States: 1-800-667-7626
From other locations: +1-514-420-7748.
If your phone or SIM card is lost or stolen, report it immediately by calling one of the numbers above to avoid being held responsible for fraudulent charges. Roaming is not available on Prepaid plans.